We help founders secure unfair advantages
in their pursuit of growth
No founder should be left behind.
Over the years we have seen brilliant founders with breakthrough products struggle to create traction with customers and investors. It's always been a David and Goliath story, Founders embrace it with vigour but with a seemingly high risk/reward ratio the odds are stacked against them. Those odds start to look dispiritingly long when you consider today's risk-averse economic climate
With innovation and creativity critical to the evolution of business, society and sustainability, the world needs founders that beat the odds.
Ultimately, David's catapult-shaped 'unfair advantage' beat Goliath; the small, spiky challenger defeats the oversized incumbent. That's why we founded Elysian Fields. We want to arm founders with their own unfair advantage to beat the industry incumbents and enter The Elysian Fields, the home for the heroic founders.
We've brought our collective experience as exited founders, business leaders, marketers and investors to develop methods to de-risk a founders time and investment, creating sustainable organisations built on insight, evidence and growth practices – not just intuition and luck.
If we do our job right, no founder should be left behind.
We know hitting funding milestones comes down to creating an Unfair Advantage for your company. We see this as a structured way of working that combines a powerful value proposition coupled with marketing operations to deliver sustained marketing testing and growth.
So we help you treat marketing as engineering, with every insight validated and your CAC/LTV ratio below competitors. This process greatly stacks the funding odds in your favour.
50% of the metrics used by investors to evaluate deals are related to customer insight, customer acquisition, retention and referral
We know hitting funding milestones comes down to creating an Unfair Advantage for your company. We see this as a structured way of working that combines a powerful value proposition coupled with marketing operations to deliver sustained marketing testing and growth.
So we help you treat marketing as engineering, with every insight validated and your CAC/LTV ratio below competitors. This process greatly stacks the funding odds in your favour.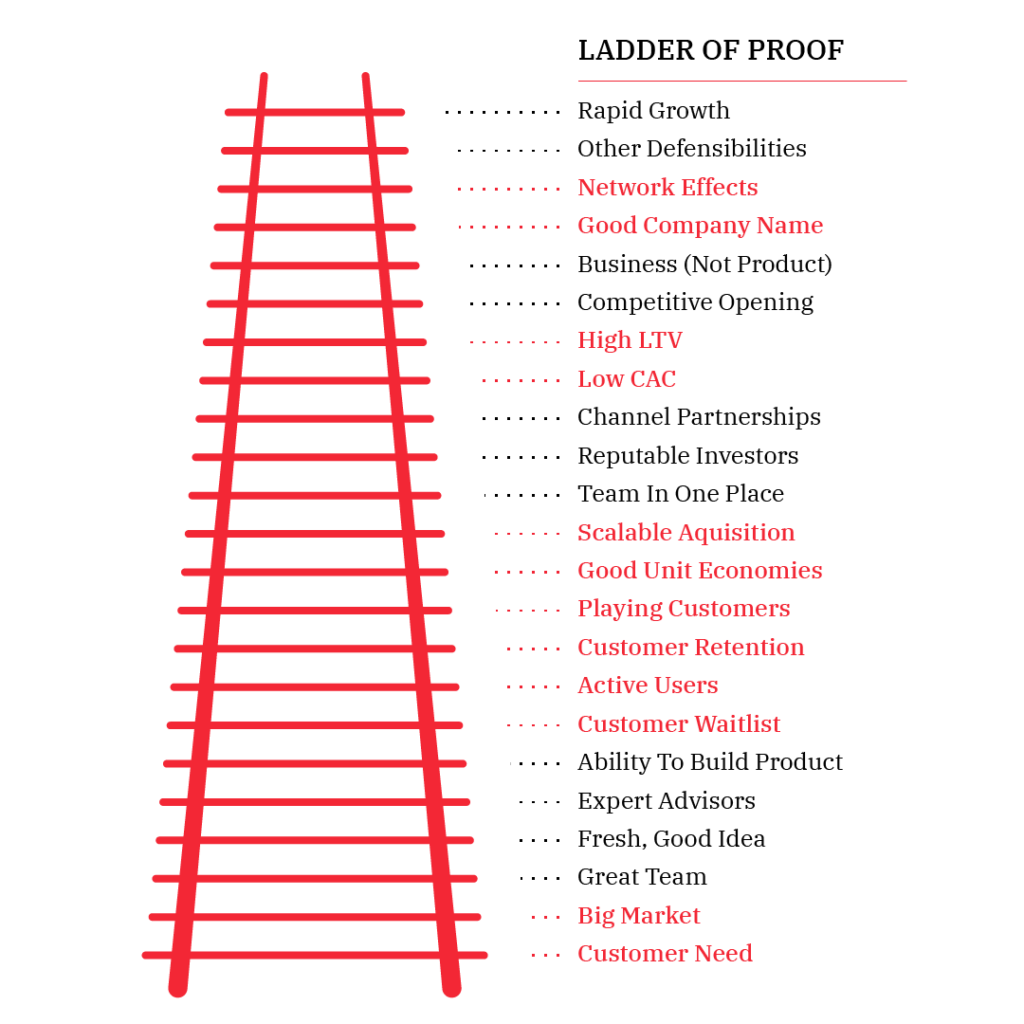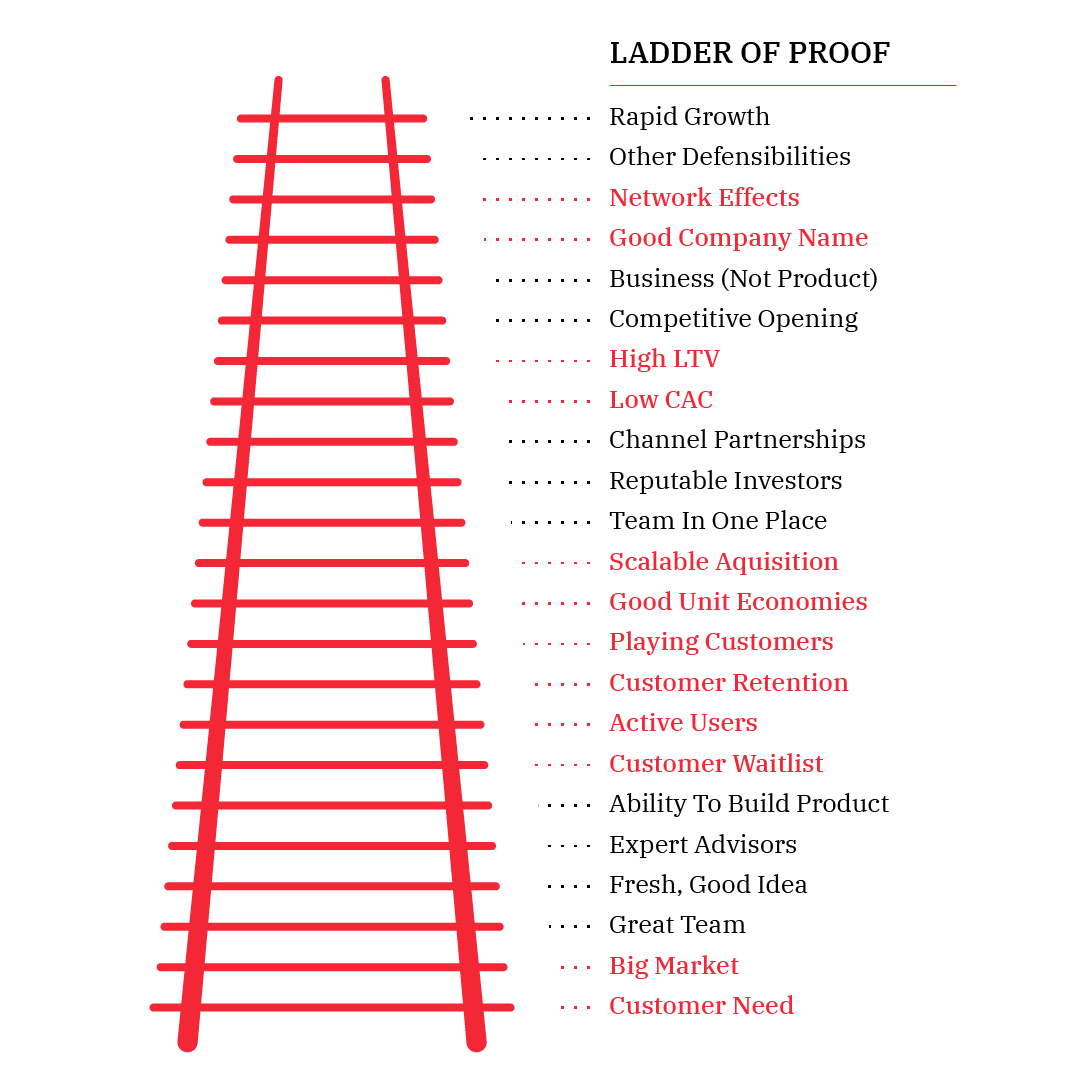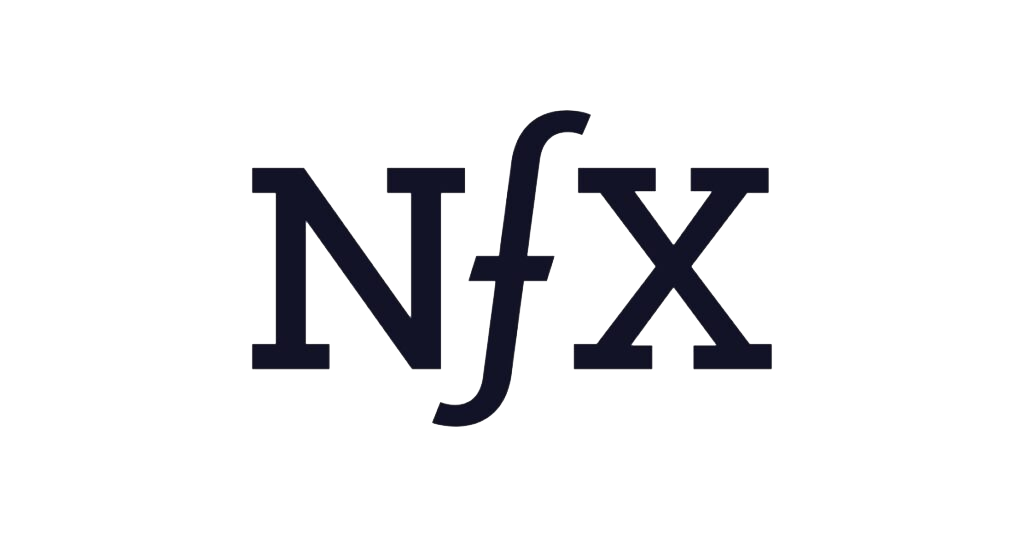 Start ups and scale ups need evidence-based marketing operations
There is a clear correlation between the deployment of evidence-based marketing and successful fundraising. So our methods create certainty for founders seeking fast, but sustainable venture backed growth.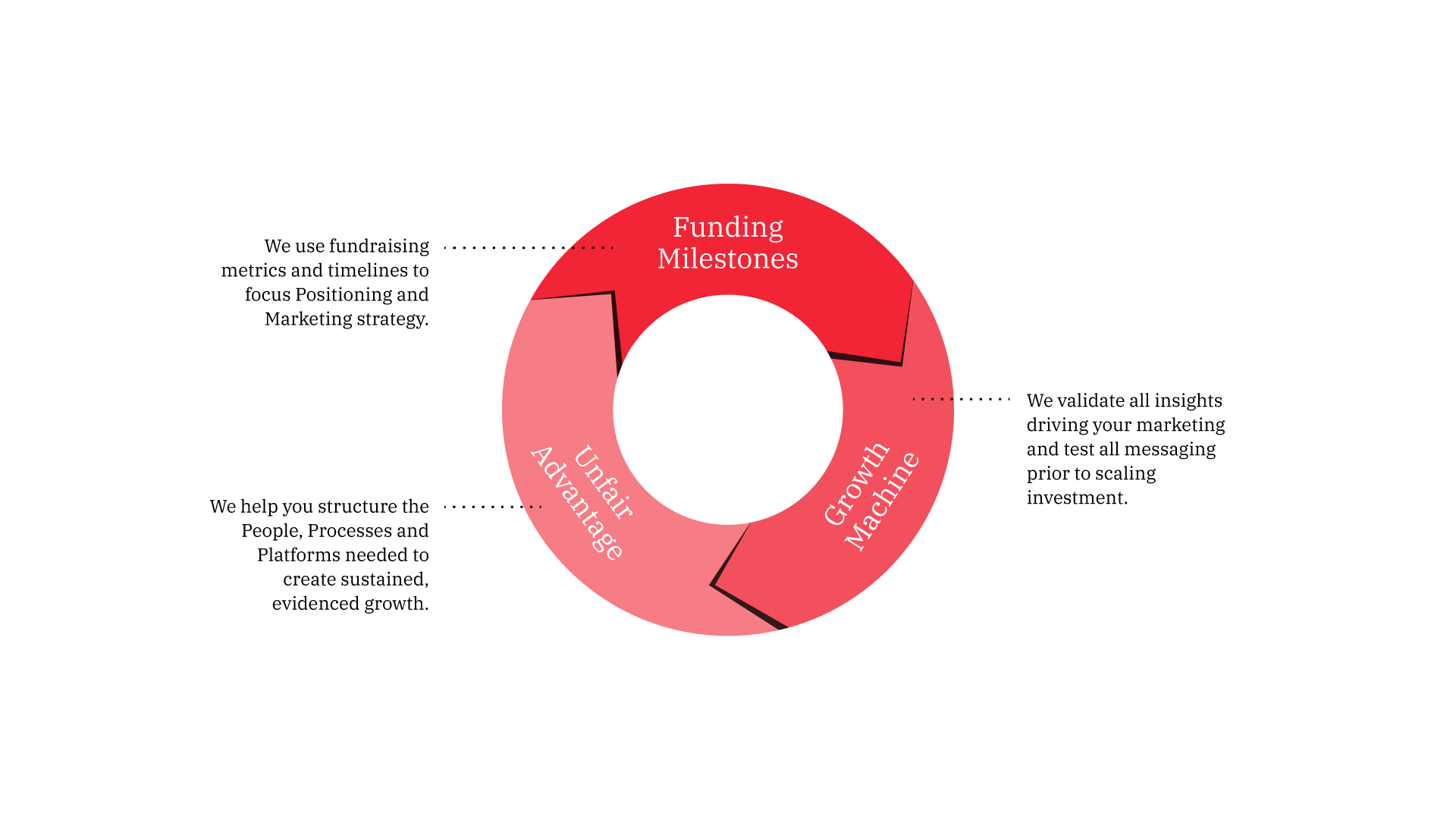 Fergus spent 15 years in the world's leading advertising and marketing agencies with roles as the CEO of Leagas Delaney, and Worldwide Managing Director of Ogilvy & Mather/WPP. He had the privilege of living and working in North America, Asia, Europe and London working with clients such as Uber, Lakestar, Builder.ai, Barclays, Coca-Cola, Unilever and BASF.
In 2020 he founded marketing and fundraising advisory firm Elysian Fields with Martin Bailie.
Fergus has the investor viewpoint as he is a Venture Partner with Blue Lion Global VC, Advisor to Blue Horizon VC/AMG and Board Advisor/IC member for RYSE Health Tech VC. He is also a Judge and Category Chairman for Xtreme Tech Challenge, the world's largest start up competition.
Fergus is the Chairman of Health tech business DHV Group leading M&A and fundraising, enabling tech enabled care for the elderly and vulnerable.
Fergus holds advisory roles for leading Tech Start Ups including Builder.ai, Soulmachines, Immo Capital, Aptitude
When times permits he is invited as an industry expert and a regular commentator on global tech news for BBC World News, Sky News and NBC Euronews.
Fergus holds an Executive MBA from Stern NYU, London School of Economics and HEC Paris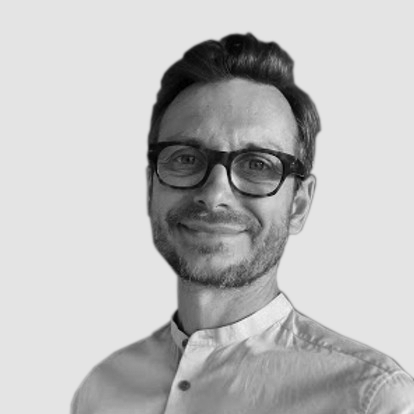 Co-founder,
Chief Strategy Officer
Experienced digital product and brand strategist with 20 years experience in the marketing industry as a Chief Strategy Officer, innovation lead and Chief Marketing Officer.
Co-founder of award-winning digital agency Glue London (sold to Dentsu Inc)
​Built new B2B and B2C digital brands and created global integrated marketing for most categories (from financial services to luxury and CPG) resulting in Cannes Lions and industry effectiveness awards. Clients included Sky, Virgin, Unilever, 3 Mobile, Natwest and more.
Ran a design sprint lab and partnered with progressive CEOs to help them become fast, testing-obsessed and innovative digital businesses.
Wrote the Institute of Direct Marketing course on Digital Marketing.
Co-founded and raised venture funding for a tech startup in the MarTech space.
Acted as interim CMO for two high growth D2C brands.
Ran a consultancy practice to help agency networks become more digitally capable, profitable and consistently innovative.
Fellow of the Institute of Direct Marketing, a former member of the Account Planning Group board and the IPA Strategy Group, a University of Greenwich marketing lecturer and an e-consultancy.com trainer.

Head of Product Development
Analyst with experience in category design and trend mapping within tech markets, Noah has a viewpoint that spans across marketing and finance. During his time with Elysian Fields, Noah has provided comprehensive market analysis and insights, marrying current trends to 'next steps' for clients looking to grow, innovate, or transform their market operations. He now leads product development, research, and commercial analysis at Elysian Fields.
In his previous role at Leagas Delaney, he was responsible for research and insight analysis, working with brands such as BASF, Patek Philippe, and BBH.
He has a background in economics, and was formerly in capital markets and discretionary portfolio management for high net-worth individuals at the Capital Company, completing level 4 qualifications in Investment Management. He also worked in New York for 5 summers, leading large hospitality teams at Iroquois Springs Retreat Centre.
Noah holds an undergraduate degree in International Business BSc from Loughborough University.
Jyre is a development platform that brings all the tools team leaders and their teams need to grow. Jyre's combination of assessments and algorithms provides people with really rich and detailed understanding of themselves and the impact they have on others.
Arabella is a highly experienced leadership consultant, with a fresh perspective to developing leaders.
PR and investor communications, Series A+
Clarity is a fast-growing global digital marketing and communications agency working with the world's most progressive, ambitious companies, using technology for positive impact.
Their team of marketing and communications experts help businesses seize their biggest opportunities and overcome their most challenging obstacles; coupling the magic of storytelling with the science of data to deliver measurable programs that drive businesses to the next level, no matter what stage they're at today.
Theodore has over 20 years experience in building and promoting successful and profitable software products. Currently, he is the group CEO of GrowthRocks Group of companies. Before turning totally into growth-hacking and viral marketing, he used to run, from various positions CTO, COO, CEO, BoD member various International Companies.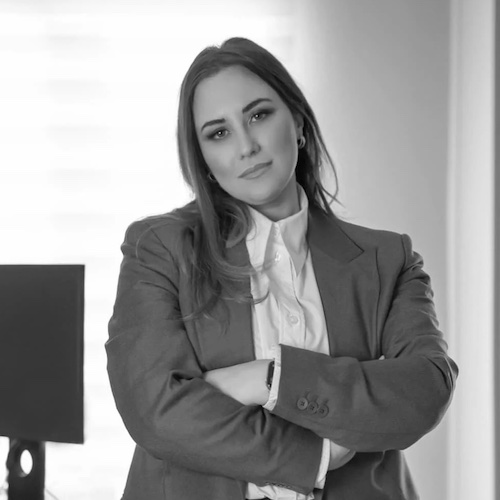 Effie Bersoux, GrowthGirls
Effie is a data-driven marketer and a specialist in data-driven strategies to drive growth. At the same time, she is a firm believer that nothing can beat a great idea so there's no holding her back when it comes to creative, out-of-the-box concepts and delivering superior brand experiences.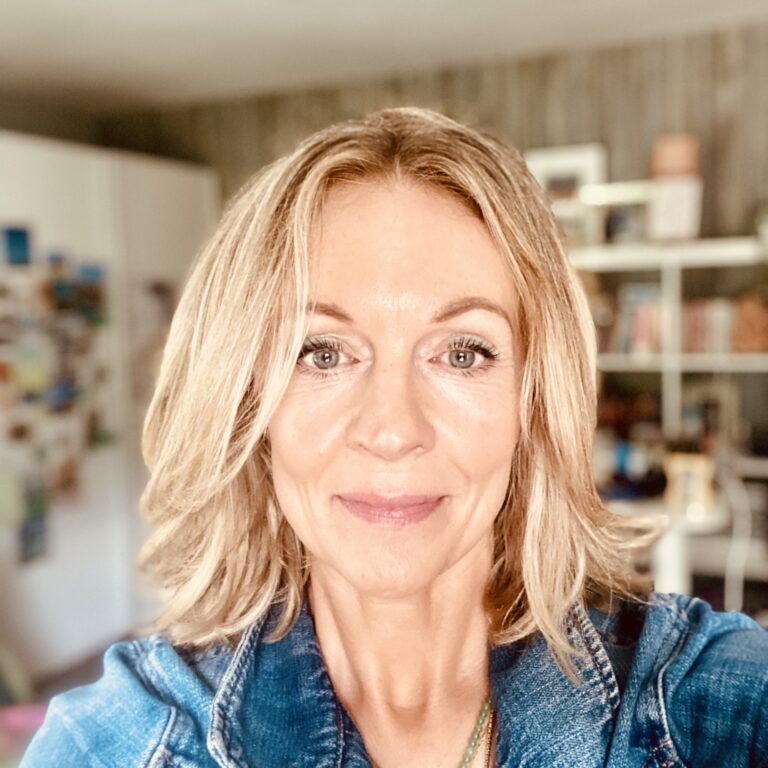 Agency relations and Marketing Operations
Experienced leader and L&D specialist with deep expertise in talent, culture, capability-building, coaching and innovation. Jo brings a wealth of expertise from businesses as varied as Unilever, Google, Dentsu-Aegis and start-up's – having led, managed, coached and trained at all organisational levels, from exec, board and management through to grads and interns. Jo is passionate about working with founders/entrepreneurs, creative businesses and purpose-led organisations.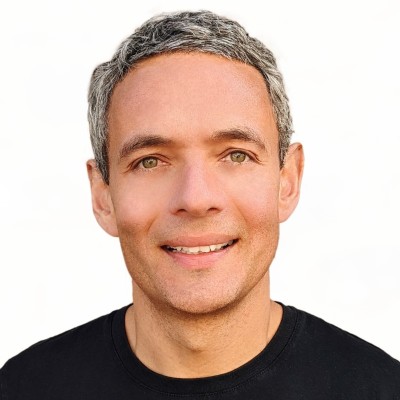 Agency relations and Marketing Operations
With over 25 years of experience in leading and negotiating global relationships. Keir is a specialist in client/agency partnerships. Has worked with with some of the world's most sophisticated businesses, such as Google, HP, Nokia, Unilever, British Airways, and NBCUniversal. He currently sits on multiple Advisory Boards, where he leverages his expertise to assist client CMOs and agency CEOs in extracting greater value from their respective ecosystems.
Will Anderson MBE, Oakbridge
Marketing Director, Angel investor and Tech Board Advisor
Will is a communications and marketing expert with experience working with some of the world's greatest organisations at their critical moments. He's held senior Communications, Marketing and Corporate Affairs roles with leading technology companies such as Featurespace and Careem | Uber, and was a Partner at the strategic communications firm Brunswick. Will served with the British Army leaving at the rank of Major. He has an MBA from Cranfield University, and was made an MBE in the 2007 New Year's Honours List for exemplary leadership.
Pete Gillingwater, Newfound Global
Newfound work with ambitious technology companies to find the best people, expertise and insights they need to validate, plan and scale into new markets.
Their services have also been developed to support export & FDI programs and delegations and we work with an array of international customers around Europe, the Middle East, North America and the APAC region.
Pete also invests in early stage businesses and is highly active in early stage tech markets in the UK, Australia & NZ.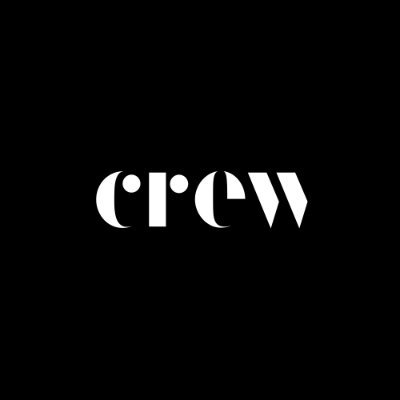 Crew is a digital-first, creative production studio. They use the power of design and technology to solve complex problems for startups and established brands.
They make compelling, memorable and effective digital experiences, built on the highest quality technical foundations. They've worked with brands such as BFI, Finlandia, KFC, Construction Carbon, and IKEA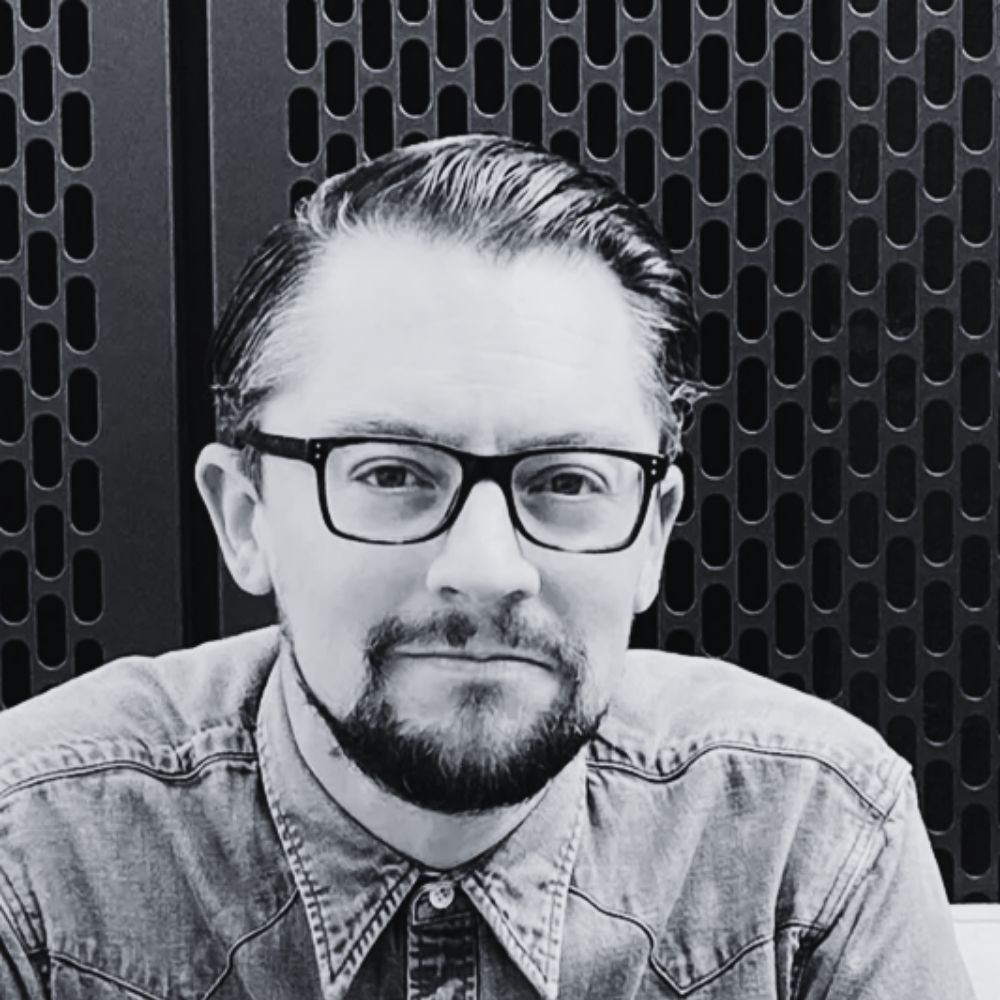 Matt Phillips, Matt Phillips PR
Creative copywriting and PR
Matt Phillips has 20 years of experience in tech PR (working with brands such as BBC, Universal Music, TransferWise, Mirror Group and dozens of startups) – working in-house, in agencies and independently. His previous business, PPR (2017-2022) delivered hundreds of pieces of coverage for over 50 marketing services firms and tech scale-ups.